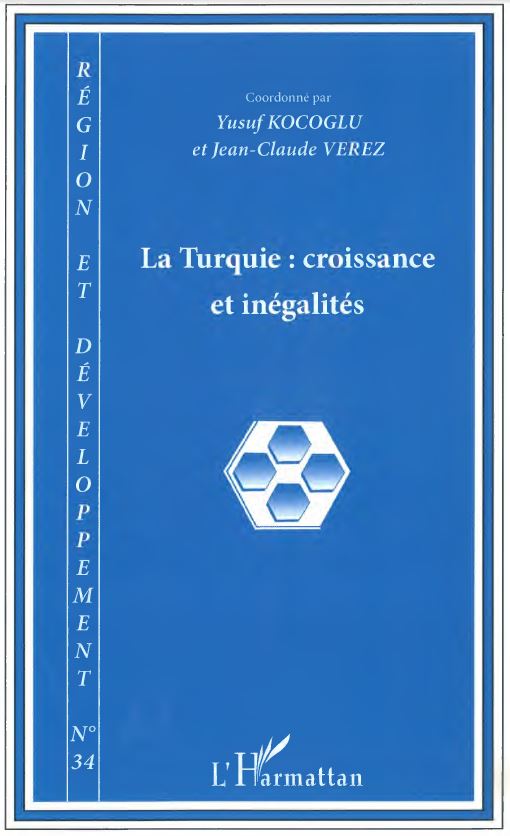 La Turquie : croissance et inégalités
Guest edited by
Yusuf KOCOGLU et Jean-Claude VEREZ

Seyfettin GÜRSEL, Yusuf KOCOGLU, Jean-Claude VEREZ, Introduction – Croissance, emploi et inégalités en Turquie
Burak GÜRBÜZ, Marc RAFFINOT, Croissance et répartition des revenus en Turquie (1994-2005) : quel impact sur la pauvreté ?
Ayça AKARÇAY-GÜRBÜZ, Mustafa ULUS, Labor force status and income disparity. Evidence from Turkey
Mélika BEN SALEM, Isabelle BENSIDOUN, Selin PELEK, Informal employment in Turkey: an overview
Carlos SOTO IGUARÁN, The Turkish welfare regime under pressure: resilience or change?
Jamel TRABELSI, Levent UNSALDI, Jean-Claude VEREZ, Les inégalités dans le domaine de l'éducation en Turquie
Maurice CATIN, Abdelhak KAMAL, Urbanisation, inégalités urbaines et développement en Turquie (1950-2000)
Varia
Maher GORDAH, Thomas LE TEXIER, Aide au développement et information asymétrique : une analyse principal-agent
Jean-François VERNE, L'amplitude du cycle économique et de l'écart de production au Liban
Note et document
Michel DIMOU, Les nouvelles voies de recherche sur les districts industriels
Comptes rendus
Natasha Iskander, Creative State – Forty Years of Migration and Development Policy in Morocco and Mexico, (par Choukri Hmed)
Marie-Claude Belis-Bergouignan, Bernard Jullien, Yannick Lung, Murat Yildizoglu, Industries, Innovations, Institutions (par Michel Dimou)