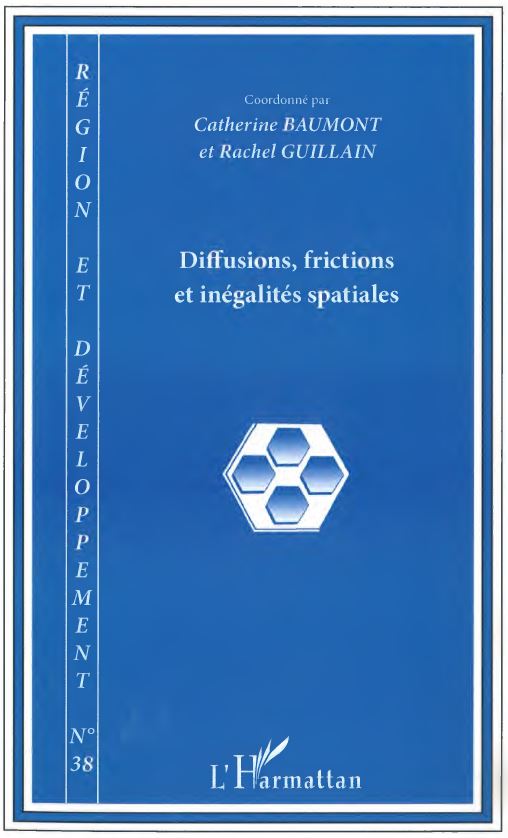 Diffusions, frictions et inégalités spatiales
Coordonné par
Catherine BAUMONT et Rachel GUILLAIN

Catherine BAUMONT et Rachel GUILLAIN
Introduction
Roberto EZCURRA
Polarization trends across the European Regions
Salima BOUAYAD AGHA, Nadine TURPIN, Lionel VEDRINE
Au-delà de la moyenne : les effets par quantile de la politique de cohésion de l'Union européenne
Bernard FINGLETON, Sylvia PALOMBI
The wage curve reconsidered: is it truly an empirical 'law of economics'?
Denis CARRÉ, Nadine LEVRATTO
La croissance des établissements industriels: une question de localisation
Roberto BASILE, Cristiana DONATI, Rosanna PITTIGLIO
Industry structure and employment growth: evidence from semiparametric geoadditive models
Catherine BAUMONT, Rachel GUILLAIN
Interactions, spillovers de connaissance et croissance des villes européennes – Quel est le rôle de la géographie, du climat institutionnel et des réseaux des firmes multinationales ?
Florian MAYNERIS, Loriane PY
The efficiency of enterprise zone programs: some conflicting results?
Varia
Kamel GARFA
Couplage ou découplage des cycles économiques des MENA : une approche en termes de modèle à facteurs dynamiques
Nejla BEN ARFA, Karine DANIEL, Fanny FONTAINE
Agri-food clusters: Is French policy in line with real spatial dynamics?